WRESTLING OBSERVER NEWSLETTER PDF
Wrestling Observer - Free download as Word Doc .doc), PDF File .pdf), Text File Feb 10 Wrestling Observer Newsletter: Update on departure of CM Punk. I read the newsletter off my phone every Wednesday. I believe there is an option to download the newsletter in pdf format. I prefer just to read it. Wrestling Observer Newsletter dated November 25, Source. www. longmogedwapor.tk Files. - First WWF Steroid longmogedwapor.tk
| | |
| --- | --- |
| Author: | CARYN ISEMAN |
| Language: | English, French, Hindi |
| Country: | Thailand |
| Genre: | Children & Youth |
| Pages: | 682 |
| Published (Last): | 27.08.2016 |
| ISBN: | 158-4-72642-610-2 |
| ePub File Size: | 29.53 MB |
| PDF File Size: | 19.67 MB |
| Distribution: | Free* [*Sign up for free] |
| Downloads: | 29265 |
| Uploaded by: | MIKKI |
Wrestling Observer Newsletter dated July 29, Subject. Professional Wrestling Files. - Hogan on Arsineo longmogedwapor.tk FULL COLOR PDF: Nov 28 Figure Four Weekly: Most in-depth analysis of CM Punk's By Observer Staff | [email protected] | @WONF4W that has already been taped but won't be reviewed in the newsletter until next week). April 15, Wrestling Observer Newsletter: WrestleMania 35 weekend review April 1, Observer Newsletter: WWF brand split begins, Steve Austin.
Morrus got a minute or two of offense, hit his finish, and Hogan kicked out, Hulked up, and won with the usual. Okerlund brought out Savage for an interview. He was very happy to be world champion, but said if Hogan had a problem they could settle it right now.
And so Hogan came out to settle it right now. He showed the video from WW3, but right at the moment Giant pulled him out, the screen went to static. There was no other way for Savage to watch this video? Nobody he trusted had watched the show? At that point Giant ran out and attacked both men, chokeslamming Savage on the floor.
He protected Savage as best he could, but that was still brutal. Sting ran out to fight the Giant too, and Hogan started wacking him with the chair. He stopped to throw an elbow at the ref, then kept wacking Giant with the chair, He was throwing these hard shots to the back, then Giant turned around and Hogan hit the lightest, most gentle taps to the head. Hogan is great. Giant fled and Sting and Hogan tended to Savage.
Sting came out alone, and it appeared Luger had left him high and dry, but he finally arrived. I think, honestly, he was just waiting for his music to play, and it fit perfectly with the storyline they were going for anyway.
Arn got the heat on Sting with a shot from the apron and a spinebuster precisely 18 seconds into the match. Babyfaces fought back with press slams. Luger tried to do some stuff with the Horsemen, but they were on totally different pages.
Sting put Arn in the scorpion. Pillman went up top. Luger shoved Pillman, who went flying into Sting. Then Sting tried to tag out, but Luger wasn't there because he was brawling with Pillman on the floor. Then Lex came in without a tag and wrestled for a while. God, Luger's timing was off on every single thing he did. Hogan ran down to make the save. I think the spot where Hogan throws one chop in the corner and Hogan gives him one big bug-eyed stare is the best thing in wrestling ever.
Hogan was pissed, but Sting calmed him down and they shook hands. Announcers spent the last minute recapping the show, and that was that.
I love this show. Short match. After maybe three minutes of frenetic action, Sasha distracted Bayley and Becky hit a rollup and hooked the tights for the win. They were running Bayley down verbally until Charlotte came out to, well, not make the save, because there was no violence, but to stand up for Bayley.
Bayley met with Charlotte backstage and thanked her for the help. Charlotte warned Bayley that she Charlotte was not going to be there next week. She said Sasha was a bully and wasn't going to stop. She told Bayley to stay out of Sasha's way, don't go near her, and don't ask for a match. VaudeVillains came out for a promo. They said they were No. The Lucha Dragons' music played, and two minis in masks ran out. VaudeVillains had a hearty laugh.
The little fellas and one of them was tiny, like knee-high to English wanted a high-five, but instead the Villains called for a ref and the match began. VaudeVillains vs. Two Small Men in Masks. The Minis tried to run away, but the Villains ran them down. Then it was just a regular tag match, and the guy on the apron didn't run away. The small guy, I'm not sure he was even trained, because all they did to him was airplane spins and one very gentle bodyslam.
Eventually the pinned the big guy relatively speaking with a neckbreaker. Kevin Owens debut promo. This would be Kevin Steen. His face was shown in shadows as he threatened to fight anyone and warned us he was the future.
The date of the next live special flashed across the screen. Baron Corbin vs. Elias Sampson. Corbin won in 22 seconds, if the crowd can be believed. Honestly, I think were counting a little quickly. Then they chanted "22! Corbin smirked at them. As he was leaving, Bull Dempsey came out, and they shot a brief look at each other on the ramp.
Bull Dempsey vs. A geek.
Suddenly there was another man in the ring and Bull was beating him up. Victim's name was Steve Cutler. I have no idea where he came from. Tyson Kidd vs. CJ Parker. They did some stuff a few minutes, and then Kidd won with his neckbreaker and the sharpshooter. I don't think we've seen ten total minutes of wrestling yet.
Kidd cut a promo about being a third generation Hart family member, and his uncle Bret, which was great. He called out Finn Balor for next week. He pronounced Balor's name wrong, because nobody can tell how to pronounce it. Jersey dudes and Carmella had a wacky meeting.
Match went two minutes and the heroes won with an assisted big boot. What a lousy show this has been. Ascension ran out afterwards and destroyed all four men. They cut a promo saying they were not dead, but soon Itami and Balor would be. Sami Zayn met with William Regal and thanked him for promo time. That was the whole bit. Zayn came out for a promo. They had a spectacular video package wrapping up last week's match. He called out Adrian Neville, who obliged him. Neville came out in street clothes, noticeably limping and favoring his bad leg.
Sami said Neville didn't owe him anything, but if there was anything left of their friendship, Neville would give him a rematch. And if Zayn couldn't win the title, he would quit. Neville said he would love to give Zayn a rematch, but Regal hadn't cleared him to wrestle. He tried to give Zayn a pep talk and Zayn lashed out at him, pissed off that Neville was champ and not him. He said if he couldn't win the belt, there was no reason for him to be here.
This was a hell of a performance by Zayn. Regal came out and told Zayn he had nothing to be ashamed of, then booked Neville vs. Zayn for the December 11 Takeover live show. Neville said that would be a huge match, but he would not let Sami put his career on the line, because he refused to be responsible for ending Sami's dream.
Crowd picked up on that subtle dig. Sami said it didn't matter, if he couldn't win the belt on the big show, he was done. Great promo to close out an otherwise useless program. Yup, we're starting with talking. Cole's questions were all about how Hunter might be on the verge of losing his job and how everyone hates him. What a dick Cole turned out to be. Hunter said the Attitude Era was the "greatest era in the history of this industry," then listed all the stars of that era and everyone cheered and went nuts for Rock and Austin and Undertaker.
This was amazing, pointing out to the audience how the product has gone way downhill, and the audience enthusiastically agreeing.
Text Item Type Metadata
Cole tried to drop an "when you lose—I mean IF you lose" but he is too crappy an actor to pull it off. Hunter said that without himself and Steph, the WWE was a sinking ship with no future. Seriously, he said that himself and Stephanie were the only people keeping this sorry roster and repetitive television alive.
He called out Team Cena, except for Cena, to come out on stage. They showed a clip of Cena talking about his responsibility to his teammates. Hunter said that if Team Cena lost, they'd all be fired.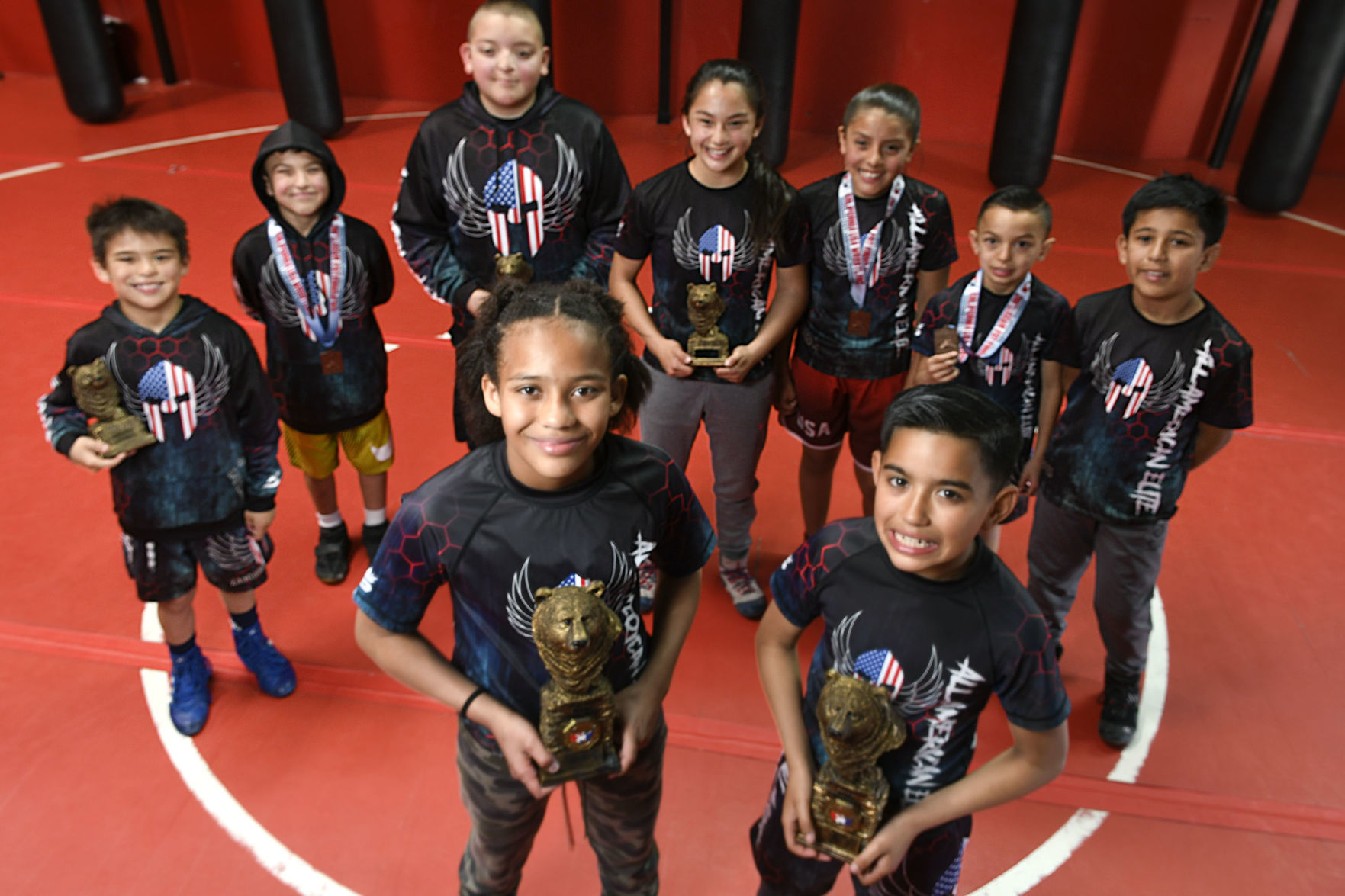 Why don't you just fire them right now and guarantee your job status? All the guys were taken aback by this, like they were no-talent losers with no other options who only had WWE careers because of the charitable hearts of the McMahons.
This was 18 minutes of the most boring, self-destructive programming you'll see all year. Just impossibly bad. And by the way, if you need the firing stip to attract viewers, maybe you shouldn't wait till the go-home Smackdown to announce it.
This stupid fucking stupid company. Dolph Ziggler vs. JBL was going off about how nobody on Team Cena could afford to retire. You know, because they're all broke and living paycheck to paycheck. Match was entertaining enough, but the brutal burial of Ziggler continued. Rusev took 90 percent of the match and then pinned him with a superkick. Rusev put Dolph in the camel clutch afterwards to re-emphasize his loser status.
A stupid match, this was. Kane was backstage talking for literally four seconds. Kane booked Cesaro against Erick Rowan tonight. Thank God they teased that before the break. Mizzes vs. We got an inset promo of the Mizzes talking about winning the tag titles. Seven men telling riddles and insulting each other and screaming and laughing. Absolutely unwatchable, terrible, unbearable, grating, irritating, nauseating, infuriating television.
Miz got thrown into the Usos, so Mizdow threw himself into the Dust Brothers. Matadors pinned Miz with a crossbody. This is well on its way to being the worst Smackdown of the year. Dean Ambrose came out for a promo. He decided to tell us a story of when he was a young boy. Yes, that's what I wanted on this here fighting show, reminiscing.
His story was that his mom gave him brass knuckles to defend himself from muggers and everyone cheered. Bray appeared on the screen talking more about Dean's dad in jail.
Wrestling Observer Newsletter dated November 25, 1991
The usual meandering pointless shit. Brie Bella vs. AJ came out dressed like Nikki, complete with tits and ass padding.
That is accurate, but I put it that way just so I could justifiably put "tits and ass" in the newsletter. AJ at one point rammed Brie's head into her padded boobs. Did she pad them with armor? When does the entertainment start? AJ pushed the Bellas together and won with a rollup. This accomplished nothing, and I have no idea why I should cheer for any of them. And Brie's 30 days as Nikki's assistant is almost up. What a waste that angle turned out to be. They announced that Sheamus was out with a variety of spinal and nerve problems.
That sounds bad. Cesaro vs. Erick Rowan. Rowan squashed him and won with the torture rack. At least one segment on this show accomplished something productive, so this keeps it off the worst Smackdown ever list. Luke Harper came out for a staredown with Rowan. Rowan wanted to fight, but Harper walked away. We still have exactly zero reason to care about either of these dudes or why they don't like each other. Renee interviewed Team Cena.
John Cena wasn't even there for his team. They all swore defiance.
Wrestling Observer Newsletter dated July 29, 1991.
Rowan's motto for the team was "freedom" and they all put their fists together. Show's hands are so damn enormous. Right before the bell rang, they announced that Ziggler and Rowan had been banned from ringside. Ryback tried to backdrop Rollins out of the ring onto Kane, but his aim was off and Kane couldn't stop him at all. That was fucking brutal.
Dude landed on his belly and bounced a foot in the air. He immediately rolled over and started checking his ribs.
Do not try this at home, kids. Triple H and the rest of his team came out right then, so they didn't even show a replay of that fall. Later Ryback got the hot tag and backdropped Rollins to the heavens. Announcers at leas noted the violent beating Rollins was taking here. Heels attacked Show for the DQ.
OK, time for some research. There were 13 episodes of Smackdown over the months of September, October, and November including a show that has already been taped but won't be reviewed in the newsletter until next week. The main events of those shows have ended in a pinfall three times, including Seth Rollins beating Kofi Kingston in a match that shouldn't even count as a main event.
There was also Dolph Ziggler beating Kane in a cage match by escaping, so nobody was pinned, but if you want to count that as a finish, fine. The other finishes: one countout, two no-contests, and SIX disqualifications. Smackdown, everyone. Ryback fought back for a while but got overwhelmed. Dolph ran out and got killed. They teased Rowan vs.
Harper again, but Kane broke it up. Everyone hit a big move. Show made a one-giant comeback complete with a roar spot, but then Hunter appeared with a chair and took him out. Everyone got beat up and Hunter ran them down. And of course it ended with Hunter pedigreeing Ryback, because that is the real feud. Second half was much better than the first, but still a VERY bad show. Can't deny that. Vince McMahon came out for a promo and immediately called out Hunter and Steph. Are they about to hype a match people have already paid money for?
Is the plan to make this a boring PPV because it's free? They talked and they talked and they talked. Hunter reminded us all that everyone on Cena's team was a broke loser, and added that they were not stars, because they would all be forgotten.
Vince said Hunter and Steph, if they lost the main event, would still have desk jobs and would still be in charge of finance and stuff, but they would have no power over any WWE wrestler. In fact, if they lost power, only one man would have the ability to restore them to power. Before he could name that man, Steph played the grandkids card, saying the whole family was looking forward to Thanksgiving.
Vince blew them off, and said the only person who could bring them back to power was Cena. Four-way for the tag belts: Usos vs. Matadors vs. Cole asked one of Stardust's riddles, then asked why he could never figure them out. Later, Cole made a Fall Guy reference. In Of course, they kept Mizdow outside the whole time for his usual comedy pratfalls. Crowd demanded he tag in, but they kept him out forever.
Miz kept raising his arms and the crowd went "BOO! That was so great. Dust Brothers beat up a Matador for a while and it turned into a formula tag match with a bunch of other dudes on the apron.
Stardust and the Matador teased tombstones for a while, which was interesting even though they just ended up hitting a DDT. Eventually an Uso made a comeback on Goldust, who was freaking awesome bumping and feeding here. Usos spent several minutes running wild with superkicks and dives. Matadors and Torito all hit dives too. Torito's was especially scary, but he is tiny and they caught him easily.
Dust Brothers and Matadors did a crazy stacked up superplex spot. An Uso hit a top rope splash, but Miz tagged himself in and threw the Uso out of the ring. Mizdow then reached in and tagged himself in. He nearly tripped getting into the ring, but finally made it and made the cover for the win. Miz was appalled at his stunt double's insubordination. Mizdow mimicked Miz's expression. Then the ref presented them with the belts and Miz grabbed them both and celebrated.
He and Mizdow did some more "BOO! Adam Rose and the Bunny played with toys backstage. SlaterGator arrived and made fun of Rose for being the Bunny's second banana. Rose challenged them to a tag match, calling himself a hero and a god. Announcers didn't give a shit and were making jokes about four-ways and cell phones.
I was shocked to see this get a decent amount of time and not force the women to burn through an elimination a minute. Crowd didn't bury the match, but they did demand more Mizdow. Long heat segment on Emma. Announcers were making jokes about Adam Bomb. Naomi made an out-of-control comeback. All eight women started doing stuff and getting in each other's way. Naomi pinned Cameron with a rollup to make it 4-on Great spot where Summer threw up her hands and screamed for Naomi to stop, and Naomi stopped for 2 or 3 seconds and then kicked her anyway.
Summer ran wild with horrible shoves. Alicia ran wild with horrible dropkicks. Alicia and Layla did some "comedy," then a hundred spots, and then Alicia pinned her with a tilt-a-whirl backbreaker to make it 4-on Summer chose this moment to start making fun of her partner Paige.
Emma ran wild and submitted Summer with a bridging Indian deathlock. Paige was now left alone against all four babyfaces, and the crowd was cheering for her.
She tried to flee, but Emma ran her down and threw her back in. They all took a turn with her, and then Naomi pinned her with a headscissors DDT thing. Tyson Kidd had done nothing the whole match, but he did all he could to upstage the team's clean sweep celebration.
This was really sloppy a lot of the time and longer than it needed to be, but that is better than going too short and being just a waste of time.
They showed highlights of Fandango and Bad News Barrett from the preshow, then went to the experts' panel. This was shockingly badly directed. They had a hell of a time getting the camera on the right person. Bray Wyatt vs. Dean Ambrose. They had a fun little brawl. Bray tried a full nelson, but Ambrose escaped via small joint manipulation.
Then Dean tried a bodypress, but Wyatt countered it via superior mass. Dean made a big comeback and started mocking Bray's spots. They started countering big moves until Bray laid out Dean with an arm slam. Crowd started swaying and singing Bray's song.
God, remember how over this guy was just a few months ago? McMahon dictated the direction of storylines in real life, and on WWF television, was the heel authority figure costing Austin matches, and trying to shape him into becoming more corporate.
Austin acted in the narrative as a surrogate for the crowd, embodying their desire to resist — both at wrestling shows and in their lives in general — the authority of the spectacle run by millionaire capitalists like McMahon. This was a narrative not of Good vs.
Evil, or USA vs. But both men acted like heels. As such, the reactions of the crowd are harder to predict, and audience members themselves are harder to manipulate, even if the groundbreaking Austin-McMahon rivalry did gain the desired reaction from audiences. In , a sizeable number of wrestling fans will cheer heels if they put on exciting matches, and boo faces who they perceive to be dull characters that make for an uninteresting entertainment spectacle.
Last month he sustained a legitimate shoulder injury and announced a six-month hiatus in front of a live crowd, which booed him vociferously. Earlier this year he was a heel, and in a feud with the beloved veteran face The Undertaker. The athleticism he shows in the ring, however, is very real, and it is this that they admire.
Live wrestling shows, as an entertainment spectacle, function as sites of the potential disruption of narrative, and of the reality being constructed. These people will cheer primarily for the best athletes in the wrestling ring regardless of their character, not for those who are portrayed as virtuous outside of it.
They absorb the story being told, and react against it. In this way, they shape the televisual spectacle in their own image, and thanks to the erosion of kayfabe, it is an increasing phenomenon.
Bibliography Barthes, Roland, Mythologies, trans. Annette Lavers London: Vintage, Baudrillard, Jean, America, trans. The subscription price is not for the print version. If you go to the f4wonline. I read the newsletter off my phone every Wednesday. I believe there is an option to download the newsletter in pdf format.
I prefer just to read it off the site in a few sittings each week. Getting into the newsletter and the radio shows got me way into the journalism and drew me to John and wai. I preferred their shows way more even than the LAW flagship.The 2inish.
The show is not done. Kevin Owens debut promo. Nonetheless, it is a respected honor in the world of wrestling. Na3n i an intervie. They have turned on each other in violent fashion in and , Takagi took Hulk's hair in , and they have had many great matches against one another.
On Sunday nights, Meltzer regularly appeared in a segment on the radio show Live Audio Wrestling prior to the show's cancellation. An Uso hit a top rope splash, but Miz tagged himself in and threw the Uso out of the ring.